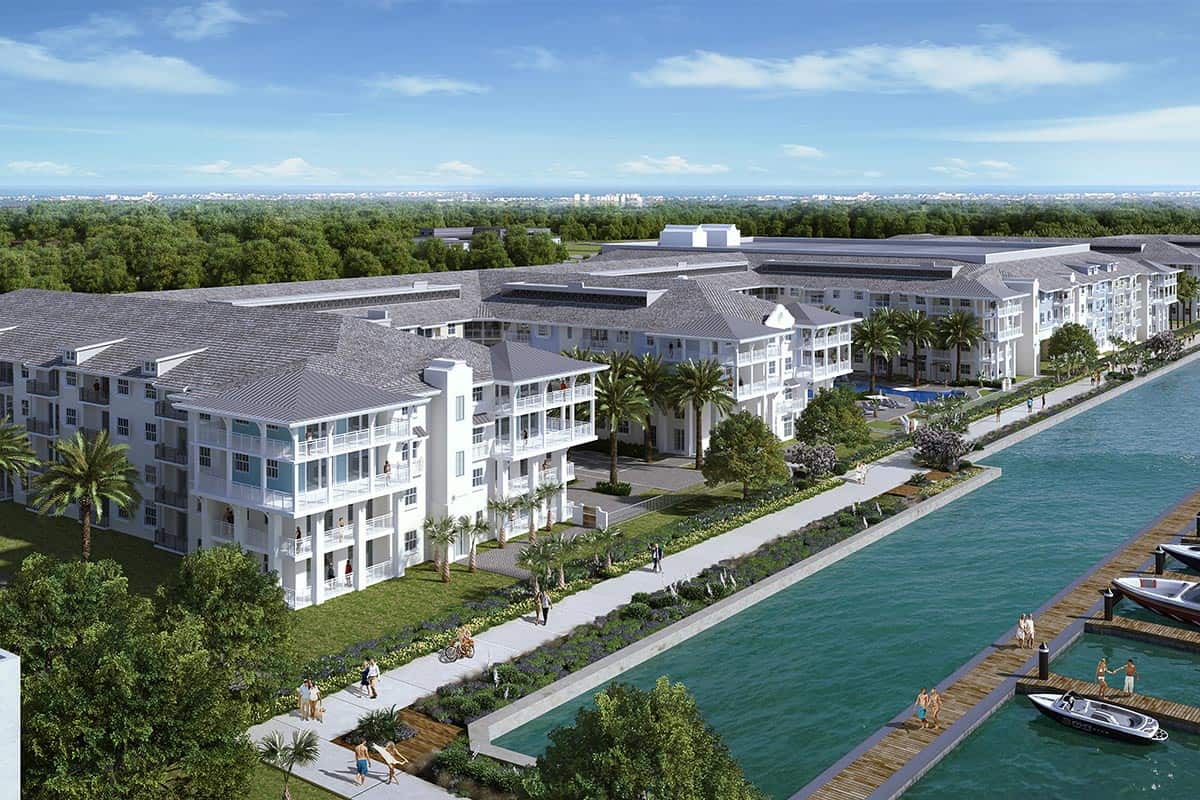 Town Westshore's brand-new luxury apartment rentals are getting their finishing touches, and Tampa residents are taking notice. Back in December, Susan Taylor Martin wrote in the Tampa Bay Times, "Tampa is in the midst of several transformative projects…The most striking of those is Westshore Marina District."
What Martin was describing, and what is now so palpably clear, is that the luxury Tampa apartments for rent at Town Westshore are emblematic of the exciting growth Tampa has experienced in recent years – and make for a stunning a of waterfront dream homes that exemplify living close to nature in an urban setting.
Now that these new apartments in Downtown Tampa are about to become a reality, you will soon be able to experience their ingenious designs for yourself and understand how these rentals are changing what it means to live, work, and play in Tampa, inside and out. The view from your new Tampa apartment rental will connect you to the water, while the long list of amenities and the apartments' modern interiors will connect you to the kinds of comfort you expect from a luxury hotel or resort. The outdoor design incorporates thoughtful landscaping in the form of courtyards and gardens that not only create space to lounge and play but also imbue the homes inside with a peaceful, nature-connected atmosphere where you can feel water breezes and listen to the palms sway from the cozy couch in your living room.
You will also have access to a swimming pool, a wet bar, a light-filled fitness room with soaring ceilings, garage parking, a stone fireplace, and a private screening room designed with the stylish, art-savvy Floridian in mind. You will also benefit from built-in technology that makes your life that much easier, including electric car charging in the garage and a refrigerated room to keep your delivered groceries fresh and cold.
The kitchens feature state-of-the-art appliances and a streamlined modern finish that will inspire you to cook and entertain, and with a similar palette and modern touch, the bathrooms have the look and feel of a spa. Each unit will contain its own washer/dryer, and many of the apartments have private balconies where you can relax with a glass of wine alfresco overlooking the water and the sunset after work. This is a way of life that the intersection of Tampa and Tampa Bay makes possible, and the attention to detail of these Tampa Riverwalk apartments takes resort-style living to your weekdays, making every day extraordinary. A year ago, Nick Madigan of the New York Times described the Westshore Marina District as "Tampa's Best-Kept Secret"—and now the secret is out.
Contact us today to learn more about Town Westshore, and live the dream that's being built here.