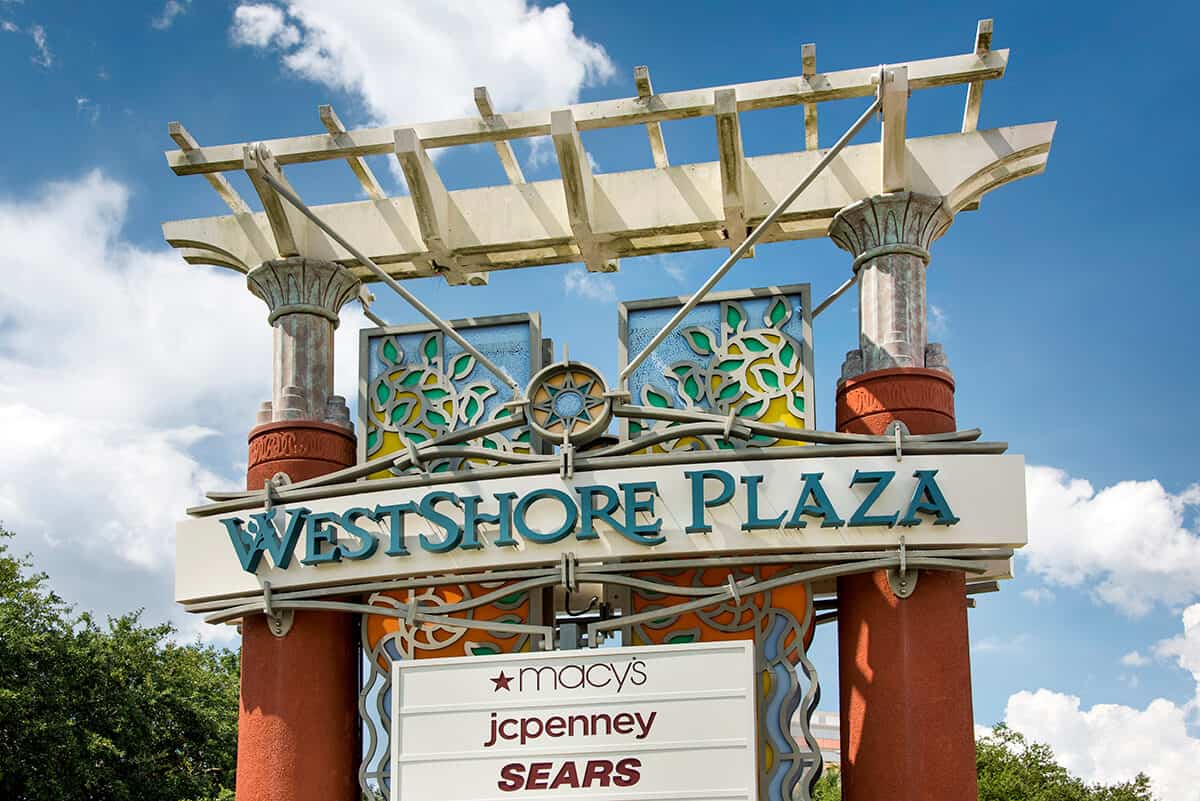 Between the beach-entry swimming pool and the bayfront health spa, the luxury Tampa apartments for rent at Town Westshore have enough amenities to keep you busy for quite some time. But after you've sufficiently explored your new home, it's time to venture out and meet the neighbors. At these new apartments in Downtown Tampa, your neighbors include trendy pop-up shops, vibrant restaurants, and some of the city's best shopping.
For starters, there's the International Plaza and Bay Street. With over 200 stores, this sprawling mall has gathered all of your favorite brands in one picturesque location. While there's a litany of familiar names like Williams-Sonoma and Neiman Marcus, some of the stores arriving at the International Plaza may be new to you. For example, there's Morphe, the cosmetics brand that the Tampa Bay Business Journal called "internet-famous" for its robust and enthusiastic online following. The store opened to much fanfare late last year when makeup artist and YouTube star Jaclyn Hill cut the ribbon. Another newcomer to the International Plaza is Peloton, the stationary bicycle brand that allows users to connect with live classes right from home.
All that shopping is bound to work up an appetite. Luckily, there are 14 sit-down restaurants, mostly set in the Bay Street area, that are up for the challenge. Mainstays like The Cheesecake Factory and The Pub are ideal for shopping spree sustenance, and exciting new eateries are in the works. One much-anticipated newcomer is Whiskey Cake, which will serve American food with a focus on farm-fresh, locally sourced, made-from-scratch dishes.
Another nearby institution you won't want to miss is Hyde Park Village. Sometimes, there's truth in a name, and this collection of high-end retailers certainly feels more like a quaint village than a mall, thanks to the idyllic, pedestrian-friendly setting. Stroll the brick walkway around the peaceful fountain, and you'll find some of your favorite shops, like Bonobos, West Elm, and lululemon athletica, just to name a few. Local small businesses maintain a presence as well. Come on Tuesdays or Fridays in the late morning, and you'll find Posie's Flower Truck, a cheery blue Volkswagen van converted to hold an abundance of fresh blooms, ready to brighten up any Downtown Tampa apartments. Or come on the first Sunday of every month for the Fresh Market, which runs from 10 am to 3 pm. Pick up fresh local produce and listen to live music, all while enjoying that year-round Tampa sunshine.
Lastly, after a day of exploration, it's time to kick up your feet and relax, and we know just the place. It's the Hula Bay Club, a surfing-themed destination brimming with laid-back Hawaii vibes. You can pair your Bluebird Margarita—an azure combination of fresh lemonade, Kona beer, and Sauza tequila—with an equally vivid sunset, thanks to the waterfront location. Fresh, light fare makes up the menu, and selections like mahi-mahi tacos, oysters, and seared tuna are, like so many things in this neighborhood, sure to make your everyday life at Town Westshore feel like a vacation.
You won't find a better location in Tampa for luxury living – find yourself at home in our vibrant waterfront community. Town Westshore is waiting for you.